Vacuum Chamber OEW service manufacturer stainless steel
Product Detail
Product Tags
Shanteng Vacuum Technology founded in 2010, is the leading manufacturer for vacuum components and vacuum systems.
We professional manufacture vacuum components which is including KF, CF, ISO series Flanges, Fittings, Tees, Elbows, bellows & hoses, Centering rings, Clamps, Adaptor, Ball valves and Gate valves, HV and UHV Vacuum Chambers.
Our vacuum engineering with professional knowledge in vacuum field of production ,innovation and application. We can help you with custom design and produce vacuum components according to your technological requirements.
Our leak detection helium mass spectrometer is the most accurate method to determine rate and leakage in vacuum components. We also have material tester for SS304,SS316 identification. Our vacuum components are perfect surface with ultrasonic cleaning and polishing.
Our technicians & engineers have been in vacuum field for more than 10 years. Our products are mainly exported to U.S. and European countries . Our customers are quite satisfied with our good quality and have many years long term cooperation relationship with us. Our parts are produced both in Germany standard type and U.S. style.
Our leak test process is accurate, the material SS304,SS316L is passed the authority for test approved.we supply test and leak report to meet the buyers requirements. All the parts have been exported to the world with qualified standards.
We supply OEM service. We can customize the vacuum parts according to customer's drawing requirements.
Welcome to contact us by email : 894485097@qq.com

Contact sales: Alice Lv
Mobile: 0086 15605410768
Wechat: 894485097
We supply vacuum components including vacuum flange, bellows,fittings,Tees,Elbow,centering ring,clamps, ball valve and vacuum chambers
Yes, we send you samples according to your requirement
Do you accept small quantity order?
Yes, we can supply catalogue.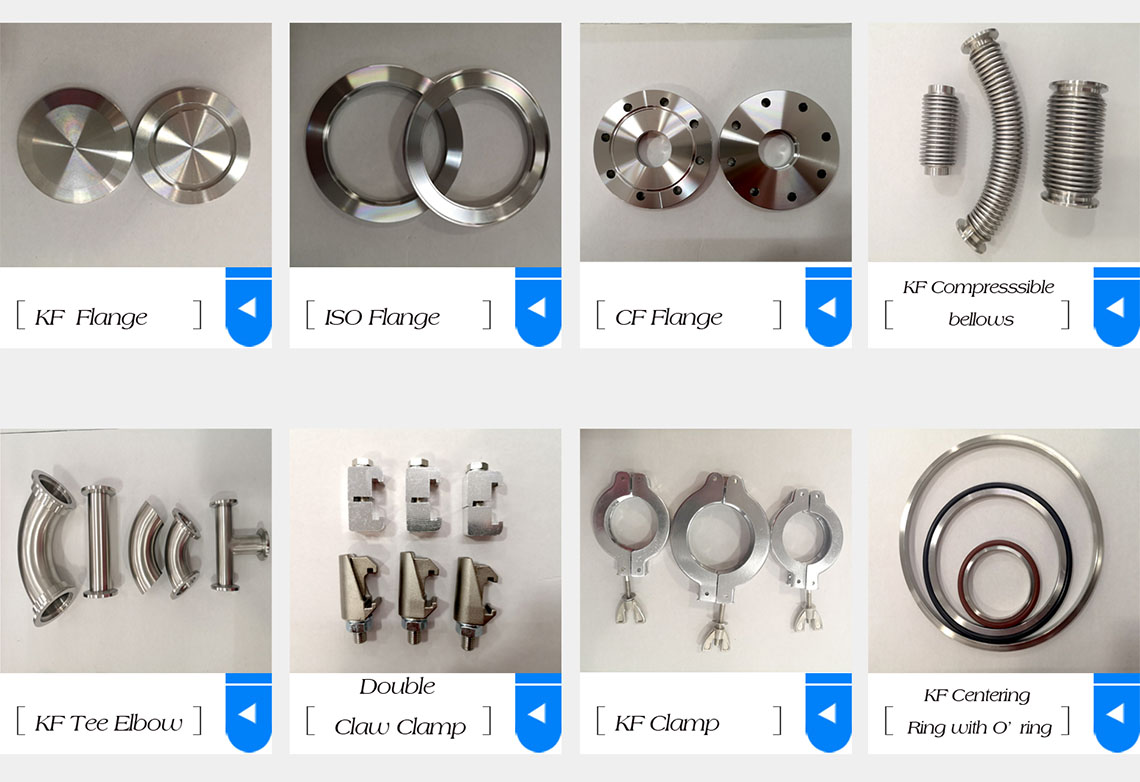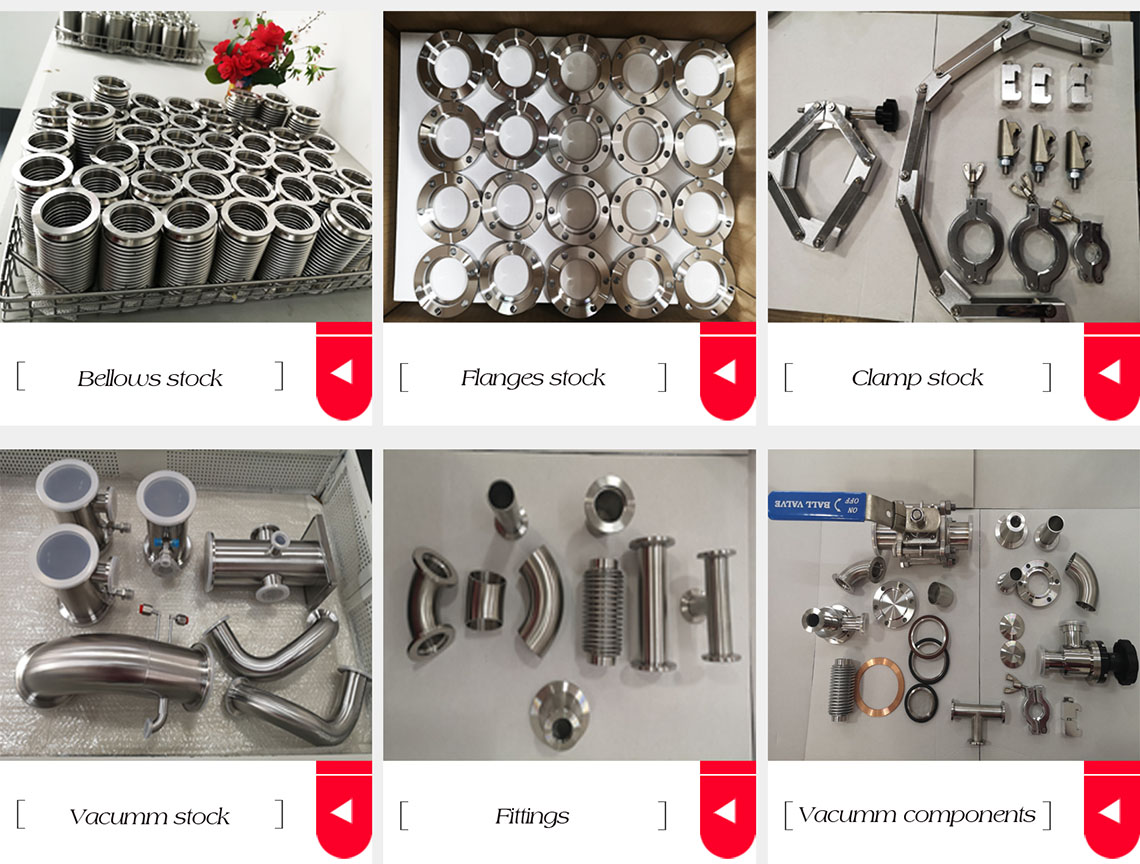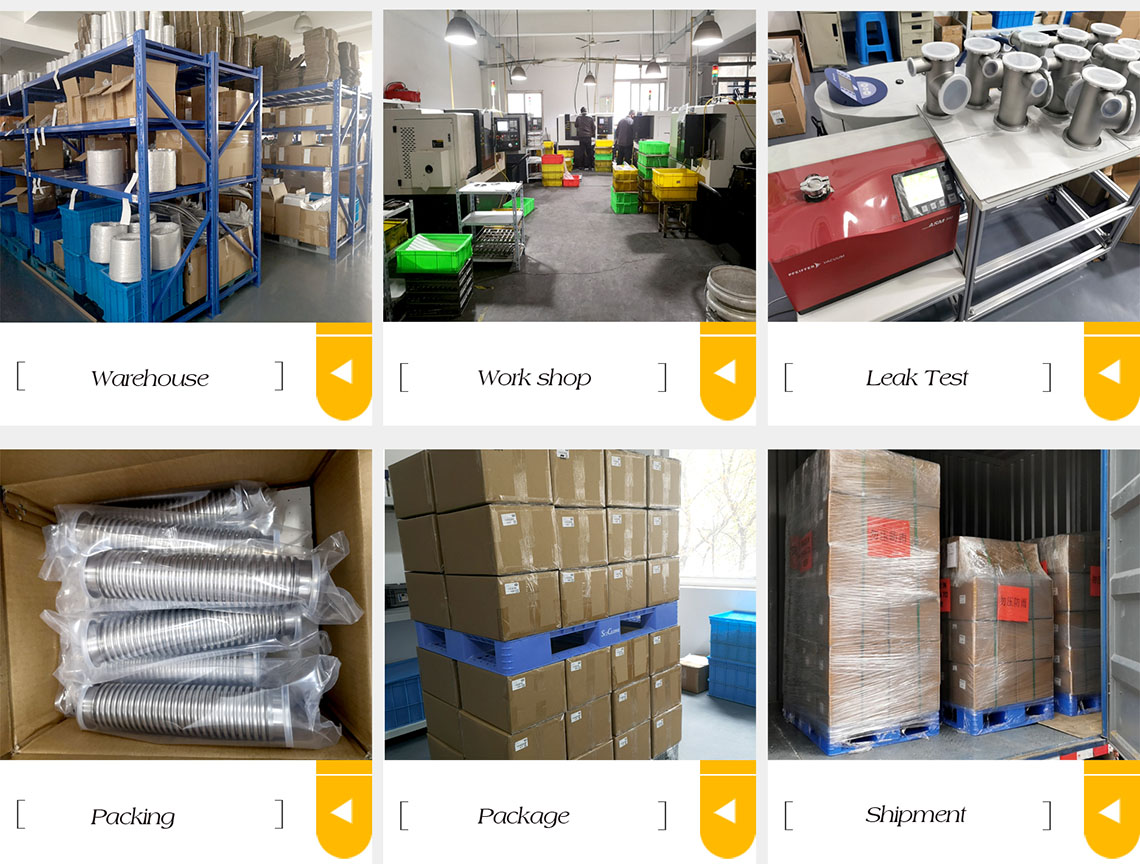 ---
---
Write your message here and send it to us