KF flange series
Product Detail
Product Tags
*The typical KF or NW assembly consists of two identical flanges, a center-ring, and an aluminum clamp with a wingnut fastener frequently connect and disconnect without tools.
*The mating flange surfaces compress an O'ring to generate a seal.
*The vacuum seal is effected by uniform application of pressure by the clamp on 15º surface of the flange.
*Blanks

 304 S.S. (the other material available upon request)

*Flanges

 304 S.S. (the other material available upon request)

*Fittings

 304 S.S. (the other material available upon request)

*Clamp

 Aluminum

*Vacuum Rate

 10-8 torr

*Temperature Range

 150ºC ( Viton ) 80ºC ( NBR )

*O'ring material

 Viton or NBR

*Larger or special size for OEM available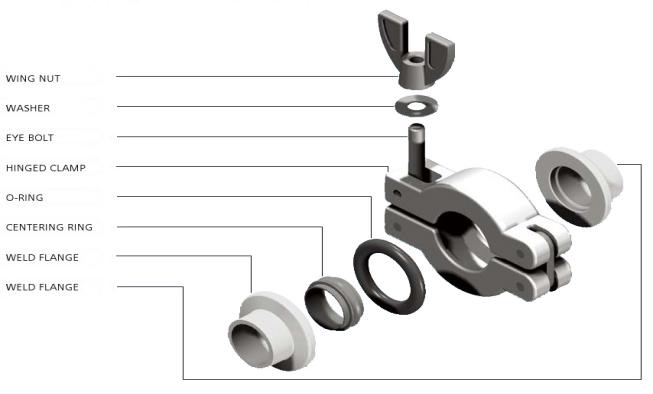 *Hinged Clamp assemblies, detailed above, are the most commonly used method for making KF-Flange vacuum seal connections. Assembly is simplified by the 360° rotatable flanges and self-centering feature of the centering ring.
*Pressure is applied uniformly around the 15° outer surface of both flanges by finger-tightening the single wingnut until the first metal-to-metal contact is made between the spacing lips of the centering ring and the inner surface of the mating flanges. This compresses the O'ring between the flanges and makes the vacuum seal.
Applications for KF vacuum components
*Roughing and foreline plumbing for large vacuum system.
*System demanding frequent cleaning.
*System demanding frequent change.
*Teaching laboratories.
*Small system.
*Experimental system in research laboratories.
Shanteng vacuum is supplying vacuum solutions for Semiconductor industry
We offer the ultra high vacuum parts accessories,hardware, components,including the KF,CF,ISO ASA flanges , fittings; Also we make the vacuum ball valves, gate valves and angle valves, and vacuum chambers. We are making the processes more efficient,reducing lead time, saving the cost for our customers.
All inquiries or samples request ,please send our email 2806936826@qq.com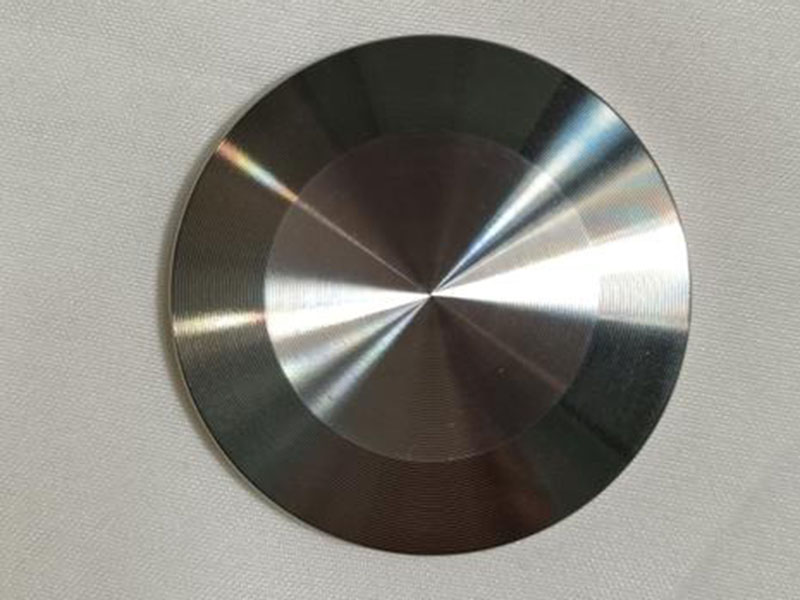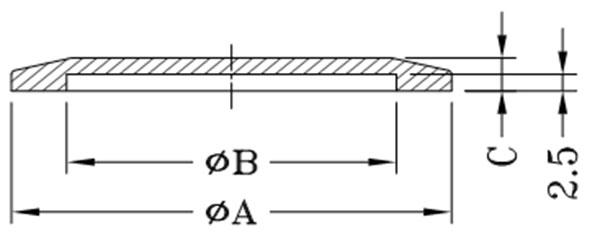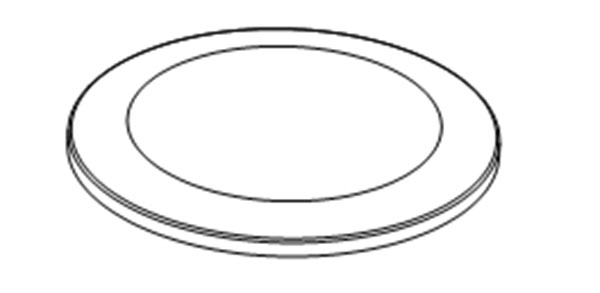 Size

Model No.

Material

  A

in  /  mm 

 B

in  /  mm 

 C

in  /  mm

NW 10

KF10BS

304 S.S.

 1.18

 30

 0.48

 12.2

 0.20

 5

NW 16

KF16BS

304 S.S.

 1.18

 30

 0.68

 17.2

 0.20

 5

NW 25

KF25BS

304 S.S.

 1.57

 40

 1.03

 26.2

 0.20

 5

NW 40

KF40BS

304 S.S.

 2.17

 55

 1.62

 41.2

 0.20

 5

NW 50

KF50BS

304 S.S.

 2.95

 75

 2.06

 52.2

 0.20

 5

NW 10

KF10BA

Aluminum

 1.18

 30

 0.48

 12.2

 0.20

 5

NW 16

KF16BA

Aluminum

 1.18

 30

 0.68

 17.2

 0.20

 5

NW 25

KF25BA

Aluminum

 1.57

 40

 1.03

 26.2

 0.20

 5

NW 40

KF40BA

Aluminum

 2.17

 55

 1.62

 41.2

 0.20

 5

NW 50

KF50BA

Aluminum

 2.95

 75

 2.06

 52.2

 0.20

 5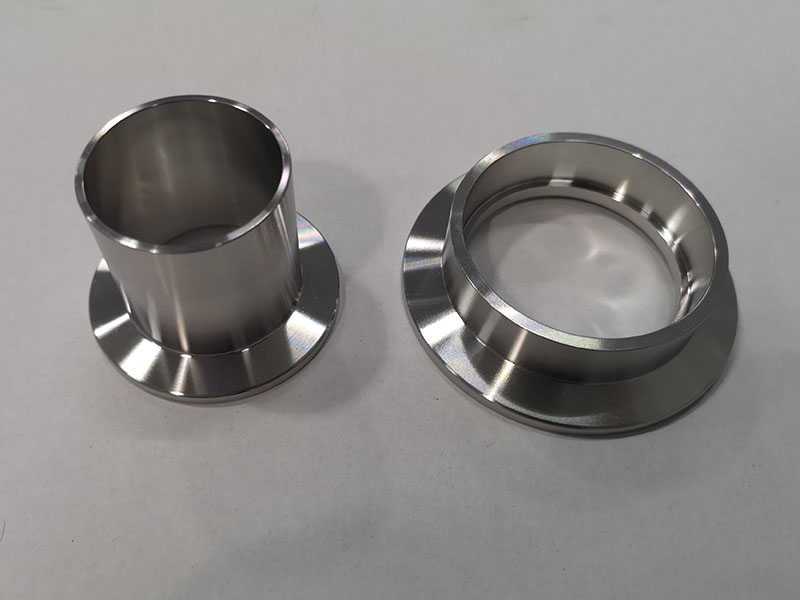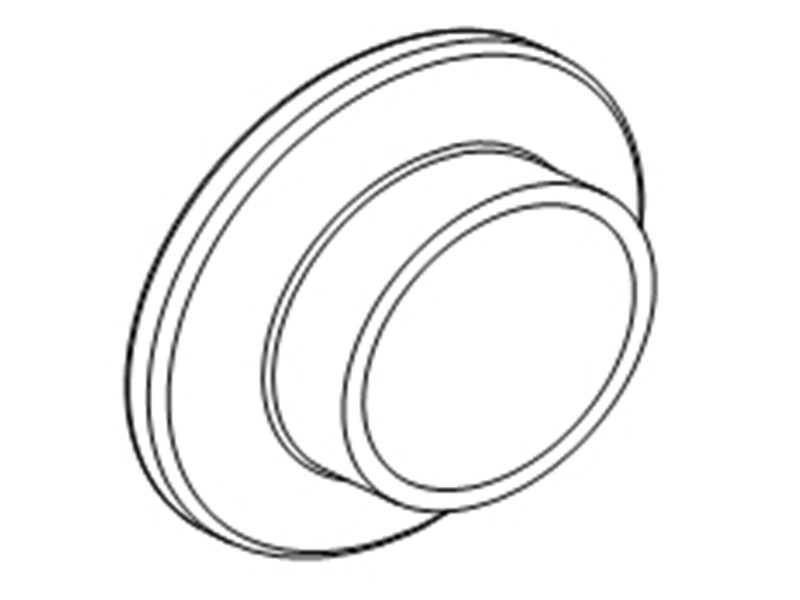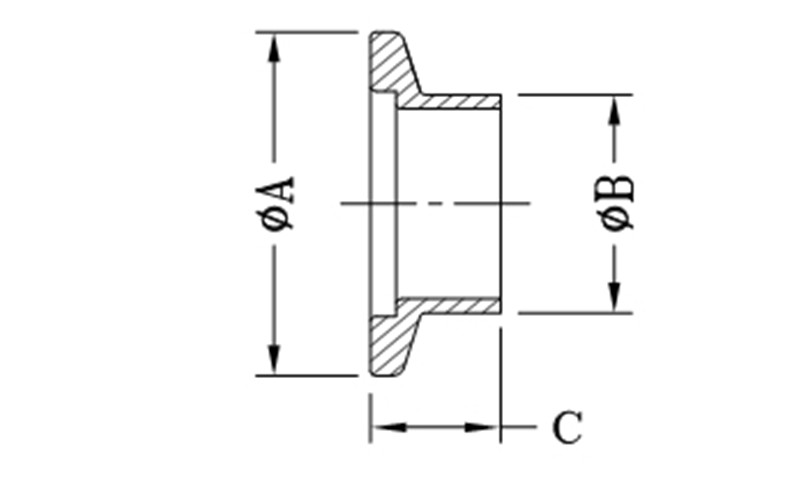 Size

Model No.

Material Science

A
in  /  mm

B
in  /  mm

C
in  /  mm

NW 10

KF10SHNSA

304 S.S.

1.18

30

0.50

12.70

0.50

12.7

NW 16

KF16SHNSA

304 S.S.

1.18

30

0.75

19.05

0.50

12.7

NW 25

KF25SHNSA

304 S.S.

1.57

40

1.00

25.40

0.50

12.7

NW 40

KF40SHNSA

304 S.S.

2.17

55

1.50

38.10

0.75

19.1

NW 50

KF50SHNSA

304 S.S.

2.95

75

2.00

50.80

0.75

19.1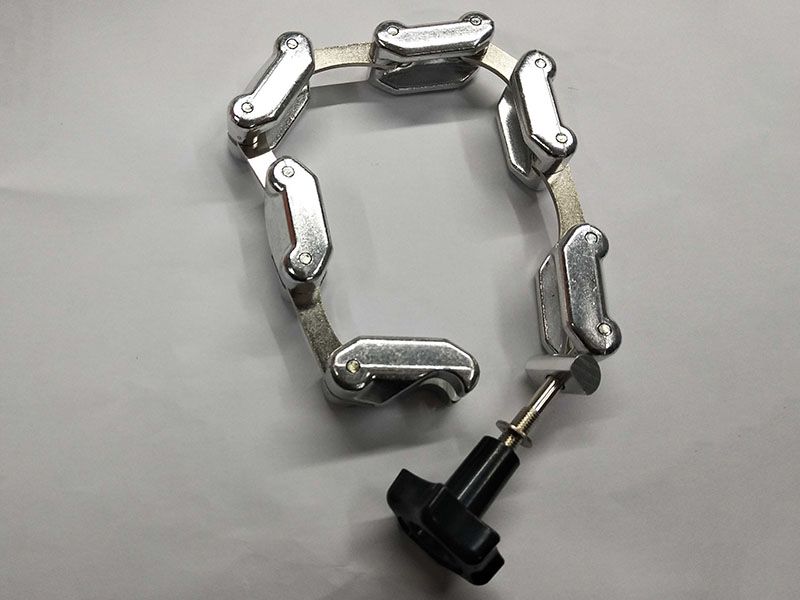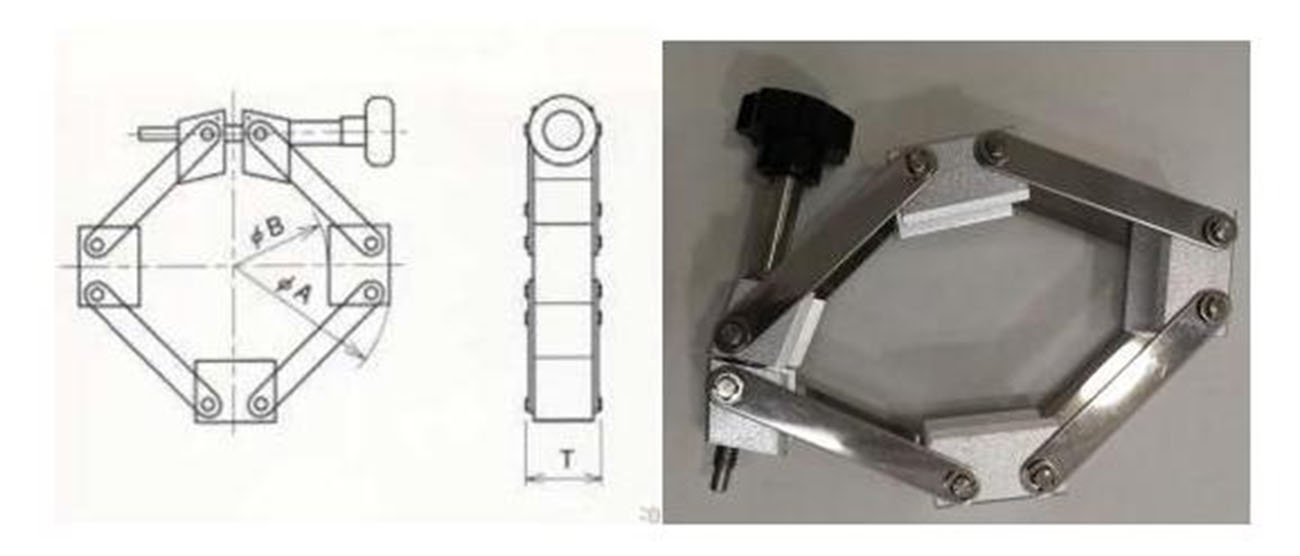 | | | | |
| --- | --- | --- | --- |
| Model | θA | θB | T |
| NW80-CC | 165 | 100 | 37 |
| NW100-CC | 185 | 122 | 37 |
| NW125-CC | 210 | 150 | 37 |
| NW160-CC | 235 | 174 | 37 |
| NW200-Cc | 300 | 239 | 37 |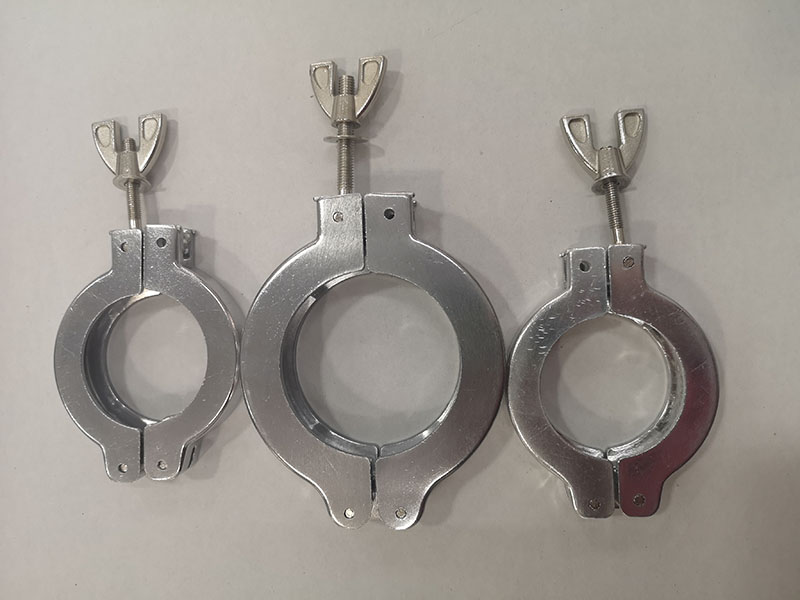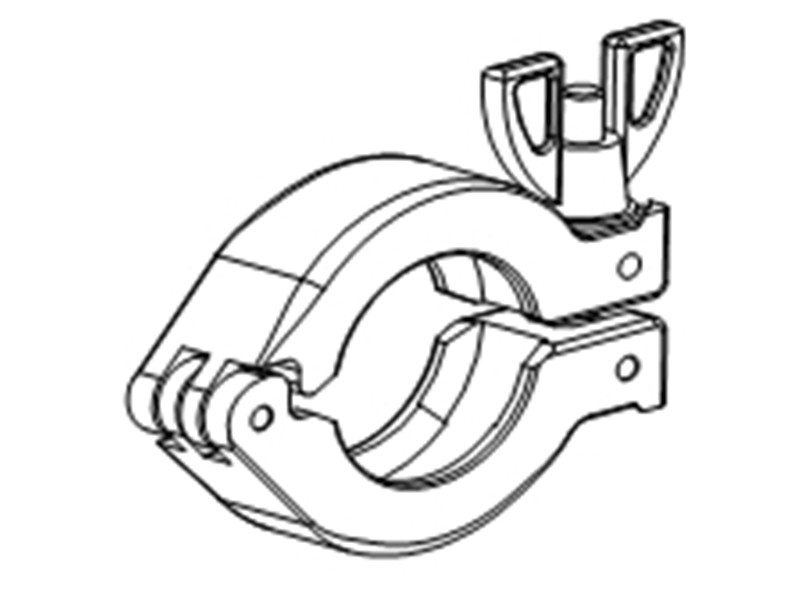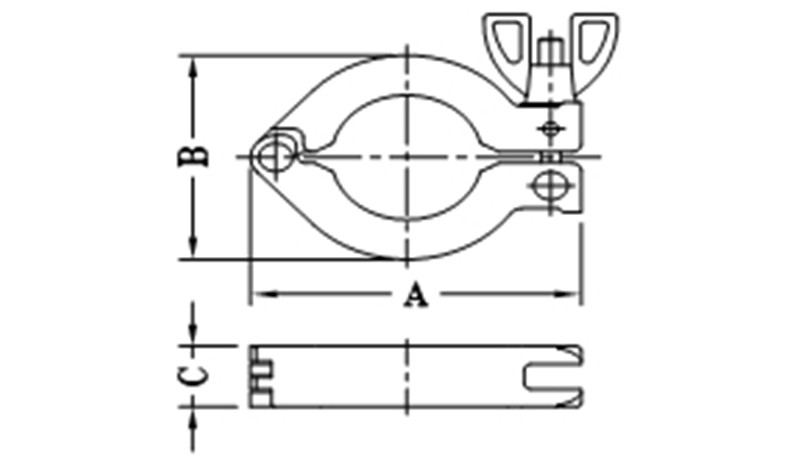 Size

Model No.

Material

A
in  /  mm

B
in  /  mm

C
in  /  mm

NW 10/16

KF16CLA

Aluminum

2.48

63

1.67

42.5

0.63

16

NW 25

KF25CLA

Aluminum

2.83

72

2.13

54.0

0.63

16

NW 40

KF40CLA

Aluminum

3.54

90

2.76

70.0

0.63

16

NW 50

KF50CLA

Aluminum

4.49

114

3.54

90.0

0.79

20

NW 10/16

KF16CLA-NP

Al - Ni Plate

2.48

63

1.67

42.5

0.63

16

NW 25

KF25CLA-NP

Al - Ni Plate

2.83

72

2.13

54.0

0.63

16

NW 40

KF40CLA-NP

Al - Ni Plate

3.54

90

2.76

70.0

0.63

16

NW 50

KF50CLA-NP

Al - Ni Plate

4.49

114

3.54

90.0

0.79

20
---
Previous:
Chinese wholesale ISO centering ring with o ring - Vacuum Centering rings ISO stainless steel 304 316L – Shanteng Vacuum
---
Write your message here and send it to us