ISO Bored Blank Flange UHV stainless steel 304 316L vacuum flange
Product Detail
Product Tags
*The components of ISO universal flange system are defined by the International Standards Organization .
*The construction of ISO flange series includes two smooth-faced sexless flanges clamped together with a combination metal centering ring and elastomeric O-ring between them.
*ISO components are reusable and changeable with other ISO dimension components of the same size.
| | |
| --- | --- |
| *Blanks & Flanges |  304 S.S. (Other material available upon request) |
| *Retainer Rings |  304 S.S. (Other material available upon request) |
| *Centering Rings |  304 S.S. (Other material available upon request) |
| *Outer Rings |  Aluminum |
| *Clamps |  Aluminum, Stainless steel, Steel plated |
| *Vacuum Rate |  10-8 torr |
| *Temperature Range |  150ºC ( Viton ) 80ºC ( NBR ) |
| *O'ring material |  Viton or NBR |
| *Larger or special size for OEM available |   |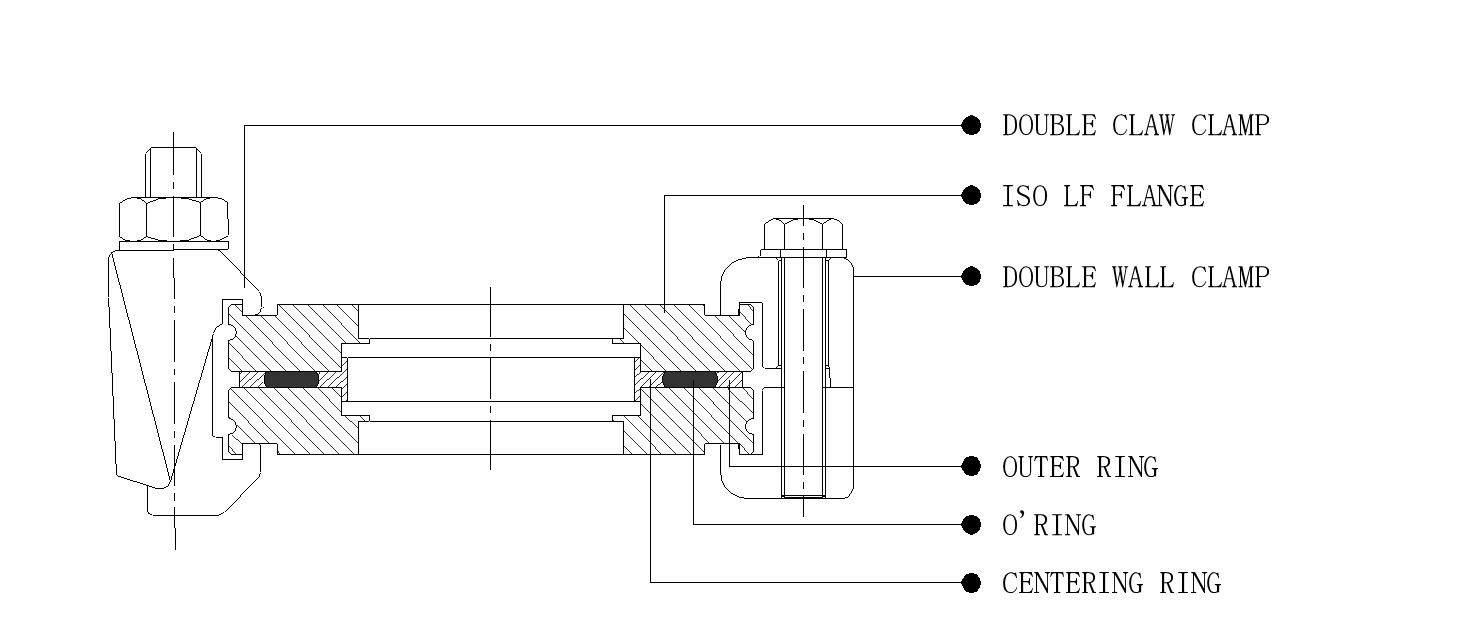 Double Wall-Clamp or Double Claw Clamp
The double wall (claw) clamp assembly to connect pairs of ISO flanges. Ease of use and economic make this the most commonly used configuration.

Bolted Nonrotatable
The two bolt flanges connected in the normal way.

Single Wall Clamp
Single wall clamps are used to join an ISO flange to a tapped flange on a pump, chamber or gate valve.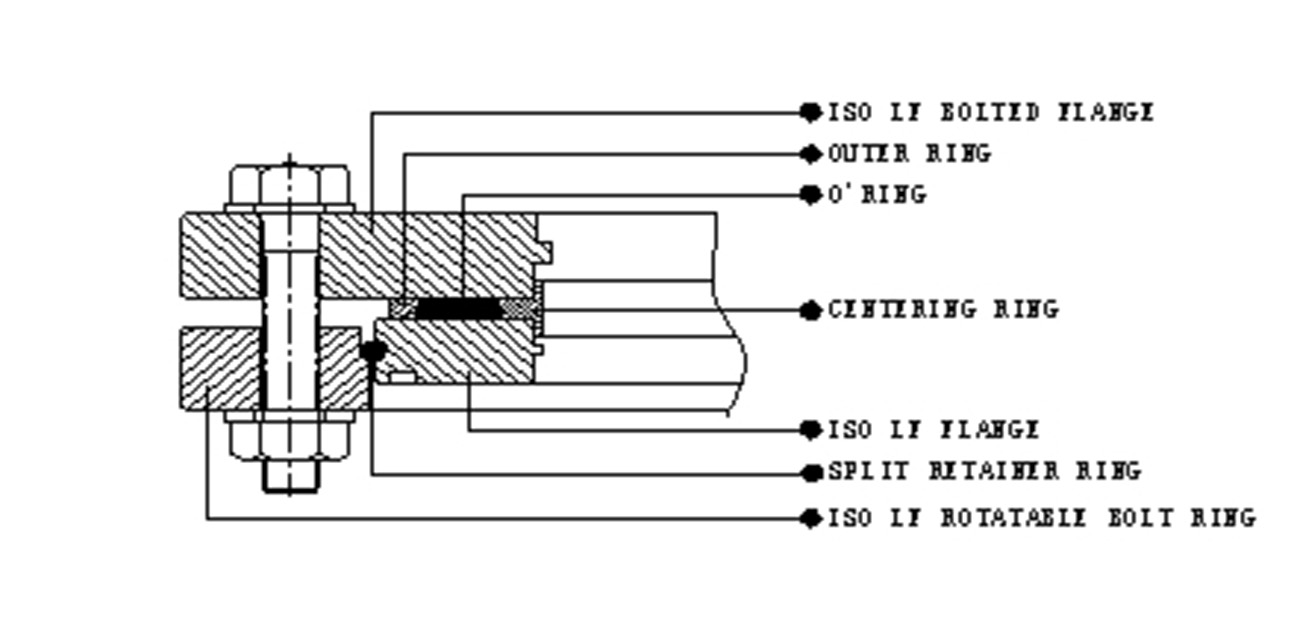 Bolted Rotatable
This fastening method allows the ISO flange to be rotated for ease of component alignment. Additionally, a rotatable bolt ring can be used to fasten an ISO flange to a non-­rotatable flange using bolt.
Applications for ISO vacuum components
*Roughing and foreline plumbing for large vacuum system.
* System requiring frequent cleaning.
* High vacuum, high conductance, inter-connections.
* Experimental system in research laboratories.
* Modular system which will be modified frequently.
Shanteng vacuum is supplying vacuum solutions for Semiconductor industry.
We offer the ultra high vacuum parts accessories,hardware, components,including the KF,CF,ISO ASA flanges , fittings; Also we make the vacuum ball valves, gate valves and angle valves, and vacuum chambers. We are making the processes more efficient,reducing lead time, saving the cost for our customers.
All inquiries or samples request ,please send our email 2806936826@qq.com  
---
---
Write your message here and send it to us